Is it legal to play online slots in Canada?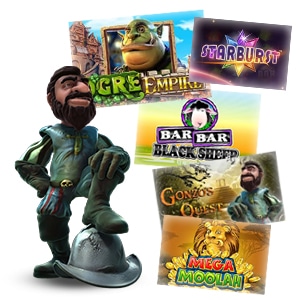 One of the most frequently asked questions by Canadians is whether or not it is legal for them to play slots online. This is a perfectly good question considering how convoluted and vague Canadian laws regarding gambling can be.
Before 1970
Casino gambling in Canada was virtually non-existent as old gambling laws dating back to the founding of the nation were still in effect.
After 1970
A number of amendments were added which allowed individual provinces or territories to decide autonomously whether to allow legalized and controlled gambling within their jurisdictions.
This led to several provinces opening regulated casinos offering slots and table games. However, since most casinos were opened in bigger cities, those not living anywhere near them could not afford to travel to enjoy the games on offer. This of course all changed when online casinos began to offer a variety of virtual games starting in the late nineties. 
Top Legal Online Slots to Play in Canada
The Legality of Online Gambling in Canada
The legality of online gambling in Canada has always been in question, mostly because the laws regarding online gambling are fairly ambiguous.
Canadian law regarding gambling states that:
It is illegal to operate an online casino or an online poker site on Canadian territory.

However, this law does not pertain to offshore online casino sites as they, by definition, are not based on Canadian soil.

So, in other words, if you were to open an account with an online casino that is not based in Canada, you would not be breaking any laws pertaining to online gambling.
Kahnawake and Online Gambling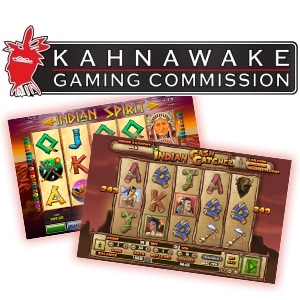 The Kahnawake territory is well-known for Indian casinos although not many Canadians are aware of the important role that Kahnawake plays in online gambling in Canada.
For instance, did you know that the vast majority of online casinos accepting Canadians actually have their servers in Canada?
On the surface, this seems to contravene the Canadian laws that stipulate that online casinos based on Canadian soil are in fact illegal. However, Kahnawake happens to be an independent and sovereign state within Canada, and is therefore not subject to Canadian gambling laws.
Smart online casino operators have taken advantage of this fact and have based their servers within Kahnawake territory. Interestingly, not only does Kahnawake host their servers, it also acts as a licensing body that closely regulates online gambling in Canada. Making it safe and secure for Canadians to play online slots and gamble for real money online, within a perfectly legal framework.
Signing Up and Gambling for Real Money
We've clearly established that:
As long as the online casino is not based on Canadian soil, it is perfectly legal for Canadian citizens to sign up with 'offshore' online casinos and gamble for real money.

But is it legal for Canadians to withdraw their winnings from their offshore online casino accounts to their Canadian bank accounts?
According to Canadian law, it is illegal to be found playing casino games for real money in an illegal gambling house. As we've already established, this refers to illegal operations based on Canadian land. So it then follows that if your casino account is with an online casino based in Kahnawake (or other parts of the world), you are not being described by those particular laws.
Therefore, withdrawing your winnings from an offshore casino is just as legal as if you were drawing your money from any online account.

At the end of the day, Canadian laws regarding gambling, particularly in cyberspace, are still in a very grey area.
There has been much talk lately of updates that will clear things up, in the favour of online gamblers. Until then, bear in mind that, out of the millions of Canadians that play slots online every day for real money, not one single gambler has ever been prosecuted let alone even arrested for gambling online or withdrawing their winnings to their Canadian bank accounts.
Top Legal Online Casinos in Canada